Posted on April 17th, 2015 by Dr. Blumenfield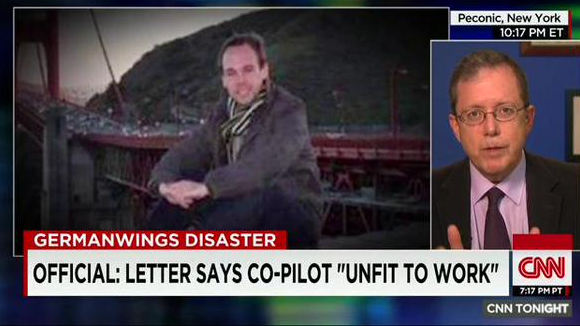 As details emerge various news stories of terrorism, and murder/suicide events, there are important questions being raised about how should a mental health therapist approach patients who may have the potential for violence towards themselves or others.
I would suggest that the following questions should be considered.
What should a psychiatrist or another mental health therapist do when a patient says that they have had thoughts about killing themselves in a violent manner that could injure other people? Would the response be different if the self-destruction was only directed towards themselves in a non-violent manner such as taking an overdose as compared to potentially hurting other people as well? Should there be a different response to the above question if the patient is a school teacher, a bus driver, an airline pilot, or a scientist who works with Ebola?
If a therapist knows that a patient has been suicidal in the past but is not so at present with therapy and medication, should the therapist be obligated to inform the patient's employer if the job is a critical one such as those described above? Also, how we do factor in the fact that depression can be a recurrent condition?
What are the possible consequences  if therapists were mandated to report patients who have had suicidal thoughts or violent fantasies?
General Discussion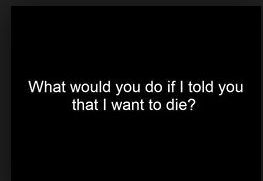 Just having fleeting suicidal thoughts does not make someone a risk for hurting themselves. Similarly, having an angry murderous thought toward someone who you might resent does not make you a potential killer. There are many factors which a clinician must consider in evaluating the suicidal and danger potential of a patient. Is the patient psychotic? Is the patient having a severe depression which might include not sleeping or eating, crying, losing weight, etc ? Has the person acted on impulses in the past? Is there a history of violence towards self or others? Does the therapist and the patient feel comfortable that the patient would talk to the therapist if he or she felt that the feelings were intensifying? Does the patient have an immediate means to violence, such as access to a gun? Are there family members who can help monitor the patient in between sessions? These and many other factors enter into the evaluation of the seriousness of the threat that the patient may have to themselves or others. This is tricky business, but mental health professionals do it all the time.
The overwhelming majority of people with mental illness are not dangerous to themselves or other people. It should also be noted that mental health therapists do not have a sure method of predicting dangerous behavior in the future. We may be good in retrospect at explaining behavior and actions as the result of psychological factors (called psychic determinism), but we cannot claim the ability to predict behavior with great accuracy. We know a great deal about various forms of mental illness such as  schizophrenia where there is a break with reality. In most of these situations, the diagnosis is quite clear. Depression affects a very large number of people. There is a wide range of etiological factors of depression from grieving and situations involving loss and disappointment to biological types of major depression which can come on without any particular relationship to a loss or disappointment. There are also can be variations of mood such as bipolar or major depression which can even be at a psychotic level.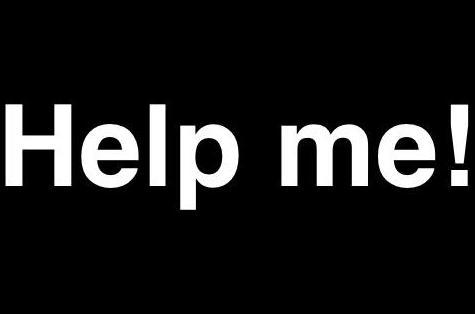 Suicidal thoughts often accompany various forms of depression. There can be passive thoughts such as a person who does not care about anything and might not want to eat or drink or take care of themselves. In such situations, a person frequently expresses the idea that they do not care if they wake up or not. Sometimes, persons may act suicidal or make suicidal threats or even try to hurt themselves as part of "cry for help." In other words, the main thought of such person would be a desire to be stopped and given help. This doesn't mean that they might not actually seriously hurt themselves.
People can become depressed to the point where they feel they cannot tolerate life or may feel worthless and that they do not deserve to live. Such a person might choose a suicidal method that would be more likely to be fatal. In some situations, this person, is intent on making a statement to someone else in their life, and they would want their suicide to have an impact on a family member or someone close to them. Sometimes, tremendous anger at themselves or others is part of the motivation for suicidal thinking.
As it is well-known by police, some suicides are connected with a murder of someone else, usually a person well-known to the perpetrator. This may frequently be a family member or someone where there is an intense conflictual relationship. Sometimes, the suicide and the murder of the other person may involve a work situation such as a boss or a co-worker. The circumstances of someone being fired or humiliated at work or school might fit in to this category. These are not common, but they do happen.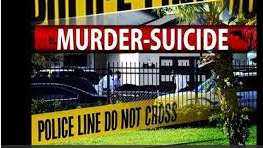 This brings us to the situation of a suicide and multiple or mass murders. While such situations are extremely rare, they become very well publicized and well remembered. Sometimes they become examples for copycat acts by someone else. Limited research upon this group suggests that major depression is frequently present in the person who carries out this act. Also anger and rage and the feeling of being wronged may be present. There also may be some grandiose or narcissistic feelings where the perpetrator wants to become famous or remembered. While alcohol and drugs can always be a factor as it can loosen up one's conscience and any inhibitions, it is not always present in this particular type of suicide connected with mass murder, since it often takes careful planning and requires a clear mind to carry them out. In retrospect, a study of each of these cases usually reveals particular stresses, rejection, and usually tremendous anger.
Can a therapist see the makings of a potential catastrophe and do something to prevent it? The answer is yes, we do that all the time when we work with people who have suicidal thoughts, but we can't do it every time. Treatment works! But not all the time. There are many people who have experienced severe depression even with suicidal thoughts and even may have made a suicidal attempt and then recovered with treatment. Treatment can be psychotherapy, medication, or both. This is the reason that therapy has to be available, and a person should be able to enter the therapy and feel secure that they can express all their thoughts in a safe environment
But what if the therapist concludes at some point in the treatment that the patient is an immediate serious threat to themselves or someone else? At that point, there is an obligation for the therapist to hospitalize the patient. Hopefully, the patient would agree to such hospitalization. But even if the patient does not agree, there is a procedure (that varies from state to state) in which patients can be hospitalized against their will. In the State of California, it is called a "5150", and if necessary, the police will assist a therapist based on the information provided from the mental health professional to take the patient  to the hospital. Then at the hospital, based on the information provided by the therapist and any family or friends available plus another evaluation by a mental health professional at the hospital, a patient can be legally hospitalized against his or her will. Then there can be subsequent legal proceedings to extend this hospitalization.Now, you may ask isn't this breaking the confidentiality of the doctor-patient relationship? Yes of course it is, but this is obviously in the patient's best interest. On occasion, during the course of therapy, the patient will ask me, "Is everything we say in therapy confidential?" I would reply, "Yes, unless I feel you were a true danger to yourself or someone else, and then I would act accordingly."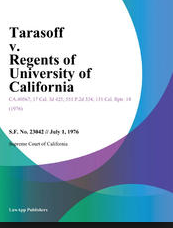 There is another situation to consider. What if the therapist becomes aware that the patient is seriously suicidal and/or a danger to someone else but they are not in present in the therapist's office? Perhaps, they have left a message for the therapist or they do not show up for an appointment and the family described some behavior that the therapist understands means a danger situation to the patient or someone else. In such a case, the therapist is obligated to notify the police and have them attempt to find the patient and institute a "5150" based on the information that the therapist has provided. In California, the law further mandates that if the therapist feels that there is a clear danger to someone else , and the therapist knows who that person is, the therapist has to act according to the Tarasoff case. The Tarasoff case involved a situation at the University of California where a therapist knew that the patient would attempt to hurt another person. As a result of this case, in California, if a therapist believes that another person is in danger, the therapist must notify that person or be sure that that person has been informed by the police. Every effort must be made to contact the person who is believed to be in danger. So therefore, reflect on the thought, what if the therapist is treating an airline pilot and the therapist came to believe that the pilot who was not available to be brought to the hospital but might be flying a plane which he could be planning to  crash as part of a suicide murder. According to the Tarasoff precedent, the therapist would be obligated not only to notify the police and try to hospitalize the patient, but would also be obligated to be sure the airline was notified of the potential danger.
So now let's return to the three questions which I raised at the beginning of this article.
My answers would be as follows:
If the therapist believes that the patient is a serious threat to hurt themselves or someone else, he or she should act in a responsible manner to hospitalize the patient as soon as possible, even if this hospitalization has to be done on an involuntary basis. In California, if the patient has identified a threat to another person, every effort should be made to notify that person of the threat (in other states, there may be variation of this expectation). I believe the responsibility of the therapist is the same no matter what kind of work responsibility or employment the patient may have.
If the therapist knows that the patient has been suicidal in the past but is not a suicidal threat to themselves or any danger to anybody else at the present time, the therapist is not obligated to inform the employer even if the job is a critical one, such as an airline pilot or a scientist working with dangerous bacteria, etc. The fact that depression is a recurrent condition does not change my opinion on this issue. An employer can make a decision that people with a history of epilepsy, or heart disease, or depression or suicidal ideation, should not work in critical positions. I would not necessarily agree with this position, but an employer certainly could make such a policy. Also, if a therapist is requested by his or her patient to provide information to an employer, the therapist should do that in a truthful manner.
If therapists were mandated to report patients who have suicidal thoughts or violent fantasies, this would create a situation where people who had emotional conditions that might on occasion bring up suicidal thoughts or fantasies of violence would be quite reluctant to seek help. Therefore, people who would benefit by treatment would not be receiving it and I believe this would create, overall, a more dangerous situation.
Disclaimer
I am not an attorney nor do I claim expertise in legal issues which often differ from state to state. I also am not necessarily reflecting the ethical position of the American Psychiatric Association or other professional organizations. I am writing as one experienced psychiatrist who has confronted variations of these questions in clinical practice and has discussed such issues with my colleagues, mentors and students over the years.
I would also recommend a recent article in the New York Times by Erica Goode dated April 9, 2015 titled, "The Mind of Those Who Kill, and Kill Themselves."
Dr. Blumenfield is the Sidney Frank Distinguished Professor Emeritus at New York Medical College. He currently is in private practice in Woodland Hills, California. For more information about Dr. Blumenfield go to  http://mblumenfieldmd.com/