Posted on July 14th, 2014 by Dr. Blumenfield
The following is a shortened edited version of the Presidential Address which I gave at the 2014 Annual Meeting of the American Academy of Psychoanalysis and Dynamic Psychiatry held in New York May 2014.  This article in edited form will also appear in the next issue of the The Forum, a magazine published by the American Academy of Psychoanalysis and Dynamic Psychiatry , Any comments are welcome at the end of this article
The American Academy of Psychoanalysis and Dynamic Psychiatry 75 Years From Today
Michae Blumenfield, M.D.
President 2012-2014
 2089
The theme of this meeting has been 75 Years After Freud and my talk in closing this meeting is the Academy 75 Years from today

Now let us look 75 years into the future – The year is 2089. I have a fantasy that the President of our organization will be my grandson Obi, who recently turned 5 years old now but at that time he will be 80 years old….. in the PRIME OF HIS LIFE. Obi's life expectancy is to be 79-86 by projections today but many believe with scientific advances that we will have, it will be much longer. In fact,  in an article in the Journal of Anti Aging Medicine a few years ago, 60 gerontologists from leading universities all over the world were asked for estimates regarding the development of future life expectancy for a person born in the year 2100 – 86 years from now. The median prediction was 100 years whereas the mean was 292- since 3 people predicted over 1000 years. – showing that there were some Death deniers.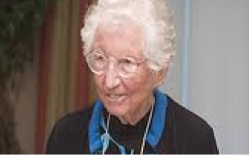 I am doing a project where I am recording an audio interview with the past Presidents of the Academy and I had the pleasure of doing interviews with Milt Zaproloupus and Mary Ann Eckhardt both over 100 year old and going strong
So perhaps 80 year old Obi in his prime will be President of the Academy and he will be standing here or perhaps he will be speaking to us via Hologram .
One of my son's is a TV producer and he said to me why don't you do a live demonstration and project yourself into the lecture hall. I looked into this technology which is definitely available but now costs $100,000 so I thought I would save the Academy some money and let's wait until the cost comes down. Holographs or not – In 75 years from now our President will be here surrounded by large screens where perhaps simultaneous gatherings will be taking  place all over the world in lecture halls or in their offices watching and participating in this meeting
 I believe it is fair to say that we will be an international organization. This year during my presidency we changed the international dues schedule based on World Bank calculations so our international colleagues can afford to join. Those of you teaching in the CAPA (Chinese American Psychoanalytic Alliance) know about the nascent but growing interest in psychodynamics in China which will be full grown in 75 years. In fact I predict before 75 years we will change our name from the American Academy of Psychoanalysis and Dynamic psychiatric to just the Academy of Psychoanalysis & Dynamic Psychiatry. I believe we will still be aligned with the APA and American Psychiatry …but if we follow the trends of international psychiatry so we can also be aligned with international psychiatrists who value psychodynamic psychiatry.
 
We are in the midst of a technology revolution that clearly affects the way we communicate with each other. Many of us are doing therapy using Skype or newer technology. I am treating a Chinese psychiatrist in China via this video technology 2x/week as part of the CAPA program Chinese American Psychoanalytic Alliance. I have treated college students who when they left to go to out of town college continued seeing me via Skype . Many of you are doing similar things
In 75 years from now we will also be teaching psychodynamic psychiatry via the latest technology. Many of you are already teaching and supervising via Skype or similar technology. I have had the exciting experience of teaching a class by SKYPE in psychoanalytic technique to Chinese students simultaneously in three different cities in China for CAPA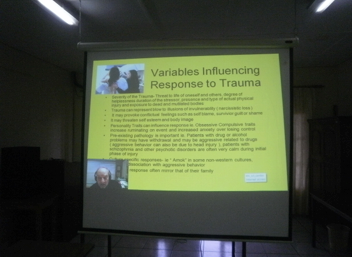 My colleague Jim Strain and I have set up a program where we have offered long distance courses to 3rd world countries and have taught psychosomatic medicine via Skype or similar technology in Colombia South American and Rwanda.
It is also interesting to consider what role will the Academy play in providing teaching courses in psychoanalytic and psychodynamic theory and treatment in the United States. While at present this is being provided by the residency programs and psychoanalytic Institutes, there are many changes going on now in the systems of post graduate education. It may very well be that in future years the Academy will take a very important role in providing the latest teaching of psychodynamic psychiatry and will do much of it using the latest techniques delivering classes and perhaps supervision directly.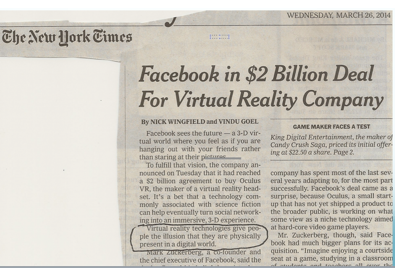 After I prepared this talk, I opened the NY Times and I learned that 3D Virtual Reality will be here very shortly. Facebook has paid 2 Billion dollars for a Virtual Reality Company that will give people the illusion that they are physically present in a digital world. The translation to Long Distance Learning and Therapy sessions won't be far behind
But the BIG question is what will our theory and therapy look like in the distant future???? 
 In order to anticipate the role of psychodynamic and psychoanalytic therapy in 75 years from now we have to try to anticipate what will the state of the art of science, medicine and general psychiatry?? Let's remember how far psychiatry, medicine and modern technology has come in the past 75 years
 Although the effects of penicillin was discovered a few years earlier it wasn't until 1939- 75 years ago that a usable product was developed which we would say was the first antibiotic
 In 1938 76 years ago Cerletti and Bini introduced ECT therapy
75 years ago – it would be another 10 years until Lithium therapy for bipolar was discovered by John Cade
 75 years ago it would be another 12 years before chlorpromazine the first antipsychotic medication would be introduced.
Forget about computers 75 years ago regular TV was just started in the US Bill Gates father was 14 years old and his mother was 10 years old
 We know scientific advances occur exponentially – meaning that they will occur much faster in the next 75 years then they did the previous 75 years ago.
So what clues do we have what psychiatry will be like in 75 years from now? And what predictions can we make?
We will have a much more complete understanding of the genetic and biological nature of Major Depression, Schizophrenia, Bipolar Disorders, PTSD and Dementia as well as entire new sophisticated methods of treating them and preventing much of the symptoms manifestations. Just looking at the journals which come across my desk in one recent month I noted:
 The role Apolipoprotein e-4 allele gene and depressive symptoms as well as the relationship to cognitive disorders
 Psychosocial risk factors associated with elevated plasma peptide endothelium
 Genetics predicators of lithium response
 Relationship between heart disease and depression
Relationship between depression and diabetes
 Role of inflammation and psychiatric symptoms
 The Role of Transcranial Stimulation on Depressive Disorders
 Neuroimaging differences in patients with Borderline Personality Disorder
 You also may have seen a recent article the Academy Journal by Michael Stone which discussed Borderline personality related to hyper-reactivity of the Limbic System
I believe that it is fair to say that in 75 years from today, modern medicine will have extremely effective medications, injections of genetic material, brain stimulation , possibly even some type of surgery as well as techniques we have never heard of that will be effective in eliminating, controlling and preventing so much the psychiatric manifestations that we see today in our psychiatric practice. Treatment will be complicated and will require not only a understanding of the state of the art science and medicine but an understanding of human behavior and interactions. Therefore they will still be best treated by physicians who are especially trained in medicine as well as in human behavior and interaction by which I mean psychiatric specialists. Of course it is possible that some of these treatments will be relative simple and will not require specialists and many conditions may be treated by general medical physicians as they often are today.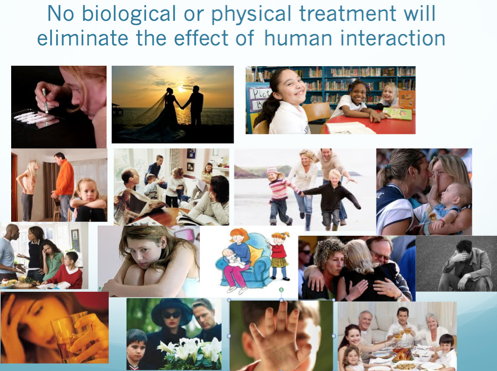 However- No matter how effective these treatments are, they won't be able to eliminate the effect of human interaction especially during child development on personality development, conflictual feelings such as love, hate, guilt, empathy, object choice, positive and negative identifications, competitiveness, passiveness, creativity adaptation, maladaptation, happiness and sadness, fulfillment and lack of fulfillment.
I believe that EVIDENCE BASED Research will continue to accumulate which will show that the state of the art intensive psychodynamic psychotherapy undertaken in adulthood will be the most effective therapeutic method to bring about an emotionally full filling life. It will become known and accepted that the previously mentioned biological based treatments although immensely successful in treating major depression, OCD, bipolar, PTSD, panic disorder, perhaps social phobia, hopefully Schizophrenia , hopefully various forms of autism WILL NOT be able to address the effects of human interaction, thoughts and fantasies on the developing personality nor on the ultimate satisfaction with self and relationships and with one's place in the world BUT a meaningful modern psychodynamic therapy will do so.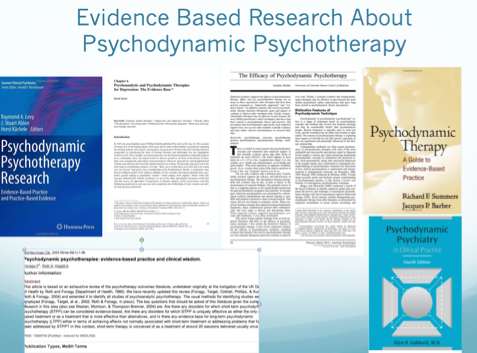 I believe evidence based research will show that biological based treatments mentioned previously will be extremely effective in eliminating biological and genetic psychiatric conditions and may very well be able to mitigate the emotional response to relationship issues, the emotional response to loss self esteem, PTSD   etc.  but certainly will not prevent these situations, external and internal which cause anxiety and depression,  from reoccurring. But I also believe that evidence based research will build on the existing body of knowledge that strongly suggests that meaningful intensive psychodynamic therapy – let us say for sake of discussion – about two years of psychodynamic treatment- will be the most effective for doing such and produce the best results for having the least debilitating symptoms and the opportunity for a more full filling life. In the past 10 years there has been an increasing amount of Evidence Based Research and discussion about the efficacy of Psychodynamic Therapy.
If science research shows this form of treatment is effective – People will want it and expect it! The questions remaining are who will do it, who will pay for it and how will it be different than the treatment we do today ??
 WHO WILL DO IT?
 Most likely the newer form of psychiatric treatment dealing with newer medications, genetic treatment, brain stimulation, other biological interventions yet to be conceived will be handled by physicians with special interest and training in human behavior – in other words, psychiatrists. As is often the case today- when psychotherapy is indicated the same doctor who is handling the biological forms of treatment if trained in psychotherapy is in the best position to do psychotherapy also . And that would be psychiatrists.
 Recently I have been interviewing past presidents of the Academy and asking them about the pathway of their career. Many of them as have I, were drawn into this field by first being fascinated with the working of the brain and then ultimately finding that, as challenging as the interventions we could do as physicians- it was even more interesting and rewarding to interact with patients and help them make meaningful changes through psychodynamic therapy. I can see his happening in the future, as generations of medical students will gravitate towards psychiatry as tremendous advances are made in treating mental conditions BUT ultimately they will realize that in addition to these interventions, the ultimate intervention for many people will be a period of intensive psychodynamic therapy.
 OF course as is the case now- the amount of people of wanting and needing psychodynamic psychotherapy will well exceed the number of psychiatrists available to perform this therapy. So there is every reason to believe that our colleagues in other mental health professions will continue to develop their skills in psychodynamic psychotherapy and will be performing this service as many of them are now.
 But let us imagine for a moment that time and research has determined that even after all the latest bio-genetic, brain stimulating, psychopharm forms of treatment, it has been clearly shown that an intensive psychodynamic therapy makes a big difference in people's lives…… WHO WILL PAY FOR IT?
 In 75 years from now it seems clear that we will have some form universal health care program – maybe single payer or maybe more like the current health care that is being rolled out. IT most certainly will cover the biological, genetic, new medical brain stimulating, modern psychopharm treatment etc and if the scientific evidence is clear the people will demand and our universal health care could very well cover the 2 years of psychodynamic treatment I envision will be needed and wanted by so many people.  BUT what if evidence is there to prove that it is worth the time and money but the future political climate won't allow it……?
Are there any other possibilities other than the rich shell it out and it becomes a treatment for the elite?  Remember we anticipate that median life span may very well be 100. People are going to living longer and be healthier longer. People will be working and living much longer than today.
Today, if we get a mortgage on our home it is for 20 or 30 years because people are expected to have that long of a productive working life.  That also was the basis for college and post graduate loans. It is worth it, if people correctly believe that psychodynamic therapy in their 20s 30s or 40s will make a difference in  the next 60 to 80 years of their lives,  but intensive psychodynamic therapy is going to cost them over a two year period maybe 5-10 % what their mortgage might be worth, why not take a mortgage on their psychological well being?  It could be attached to their mortgage which will will be 30 \or 40 year loans or have such loans institutionalized as education loans are these days especially since people may be living and working 10 or 15 years  longer then anyway.
How will Psychodynamic therapy be different than it is today?
 In order to anticipate this question , we would have to know how our lives will be different. How will childhood experiences be different? How will families be different ? How will technology impact our lives? What degree of poverty will IMPACT child development or lack of it . We are pretty sure that people are going to live longer and therefore people's psychodynamics are going to be influenced by growing up in multigenerational families. There will be more great grandparents as well as grandparents interacting with the developing child . Perhaps more complicated patterns of competition and identification.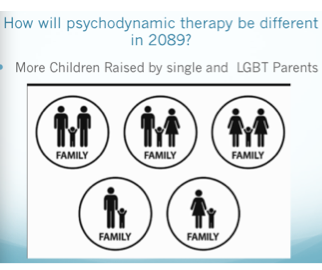 What will we learn about children being raised by LGBT parents ?

 How will some of the assumptions and psychodynamic theory be changed and modified as we understand the kids developing in same sex families? Similarly, new understandings will emerge as in the future as  we have large numbers of people who are test tube babies perhaps genetically altered.
 I have observed and have written elsewhere on this blog about the tremendous drive of adopted, children or children raised by one biological parent to connect in some way with their both biological parents and their families whenever possible –even if adopted at birth or raised by one biological parent.
We just now beginning to see the emergence of children who are digital natives. – meaning they have been using digital devices since they their earliest memory – often starting at age 2 and 3 . How will this play out in 75 years after 3 or 4 generations of this child raising component with even newer technology? How will their object relations, socializing patterns etc be impacted by this this technology in their lives?
 The latest statistics show that today 1/3 of people getting married have met online. So it is probably safe to assume in 2089 most serious relationships will be started online. Those of you who saw the movie HER realize that people are considering that it may be possible to establish a meaningful relationship with a so called person who is only a computerized program. Consider the psychodynamic implications of that!

As therapists we are always interested in the patients emotional reactions to their thoughts and fantasies, especially when they occur during a therapy session. This is also an important aspect of transference and countertransference. We also use our own emotional reactions to what is being discussed in therapy. We know also that emotional reactions are accompanied by physiological changes throughout the body including changes in activities in various parts of the brain. All of these emotional responses   can occur before there is conscious awareness of the emotional reactions. I usually wear a fit bit on my wrist. This is wrist band which measures my heart rate and  number of steps I take – it also recognizes when I am sleeping. This is a first generation device. Similar devices are being developed that measure BP, pulse respiration rate and future devices are expected to have the capacity to measure cortisol levels and even other hormones including sexual arousal etc.  Perhaps a little band around the head would measure electrical activity of the brain.  The capacity to wirelessly project any measurements to a computer screen or projection screen already exist. So I can imagine that if the patient and the therapist each wore these devices we would have the ability to measure all these internal manifestations– ALL which could be observed by the therapist or the patient or possibly both during the therapy session.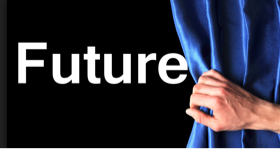 Obviously I really don't know what is in store for our organization or the future of psychodynamic psychiatry and our profession. I do know that there is going to be lots of change. The tradition of our Academy has been one that respects the work done in the past but always has a willingness to consider new ideas. I hope we will continue to do this and that we will take steps to continually change our organization to meet the needs of our profession and embrace what is to come 75 years from now or 150 years after Freud AND BEYOND
 END
 Any comments are welcome below