Posted on May 7th, 2013 by Dr. Blumenfield

Suicide is the 11th leading cause of all death in the United States. It is one of most important issues which mental health professionals are concerned about in their clinical work. The American Academy of Psychoanalysis and Dynamic Psychiatry of which I have the honor of currently being President, has designated the title of its 57th annual meeting as: Psychodynamics: Essential to the Issue of Suicide and Other Challenges to Modern Day Psychodynamic Psychiatry.  It is fitting that the meeting is being held in San Francisco which although not on the top 15 cities with the highest suicide rate does have the Golden Gate Bridge as its symbol which is the second most common suicide site in the world.(see previous posts on this subject)  Any mental health professional is cordially invited to register and attend this meeting (see AAPDP.org) which will take place May 16-18 2013.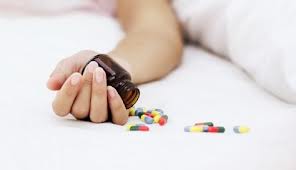 Mental health professional must always consider the suicidal potential of any patient especially when that patient is depressed or experiences significant distress. I recall as a junior psychiatry resident when I first was given the responsibility of making a decision to hospitalize  patients (even against their will) because I felt he or she was a danger to themselves (or others). As much as this is a heavy burden, it is likewise a major responsibility not to hospitalize a suicidal patientand face a situation where this person has ended their own life.  In the latter case there also is the possibility of legal consequences.
If a person is determined to end his or her own life, they will ultimately succeed. However when the desire to do it is due to a mental condition that we can treat, there is a good chance that we can prevent the suicide if we can intervene and facilitate proper treatment. Unfortunately this is not always the case since patients who are in treatment or who have had treatment do kill themselves.
Depression is the most common condition which has the potential to lead to suicide. This may be part of biological condition with genetic components which brings about severe bouts of depression. Depression may be part of the grieving process or it may be due to complicated psychological reasons which lead  some people  to be so depressed that they want to end their life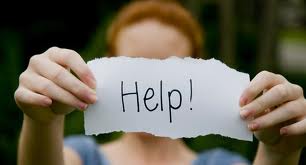 .
Sometimes there is anger at a lost object (person) that gets turned inward leading to self destructive acts. When the ability to test reality is lost, the  reasoning for suicidal actions can be quite bizarre and may include internal voices commanding the persons to hurt or kill themselves. There are still other situations where a person does a self destructive act, not with intent to commit suicide but rather with an intent to suffer or manipulate others but inadvertently does die as a result of this gesture. There are certain personality patterns where there may be repeated suicidal gestures which have the potential to be fatal or very harmful. Drugs and alcohol and complicate the problems and may actually be the cause of suicide.
There are some special circumstances where a patient with a serious, very painful  or perhaps  fatal illness may want to end his or her life or may ask the doctor  to facilitate their demise. There are ethical discussions how should this be handled. In some of these situations, if pain and discomfort is better controlled this may not be an issue.
The treatment for a patient with suicidal potential is a delicate situation. First the decision needs to be made if the treatment is to be inpatient or outpatient (sometimes a combination of both). There needs to be a treatment plan that will almost always require psychotherapy frequently with a combination of psychopharmacology. In rare situations ECT (Electric Convulsive Treatment) will be utilized. Family and close friends often play an important role in the support of the person with suicidal thoughts. While psychotherapy needs to be confidential, the patient needs to understand that under certain circumstances where the therapist believes that the patient is an immediate danger to self or others, the therapist may have to break the confidentiality for the benefit of the patient. It goes without saying that there needs to be a trusting relationship with the therapist so the patient understands that there are two people working together in the best interest of the patient.
Many of these  topics and others  are going to be addressed at the San Francisco meeting of the American Academy of Psychoanalysis and Dynamic Psychiatry  May 16-18 at the Westin St Francis Hotel which was mentioned at the beginning of this blog.  All mental health professionals are welcome to register  either in advance or onsite and attend the meeting . Go to AAPDP.org for more information or you can contact me if there are any questions. There will three plenary sessions by Drs Mardi Horowitz, Jeste Dillip and Herbert Pardes as well as  many panels and workshops. There will also be a very interesting documentary about suicide titled, Don't Change The Subject  with a discussion with Mike Stutz,  the filmmaker after it is shown. A few of these presentations will be made available to Auto-Digest subscribers but if you are able to attend in person, I suggest that you  do so. I look forward to meeting any attendees at the meeting.