Posted on September 1st, 2011 by Dr. Blumenfield
When I first went into practice more than 30 years ago in New York City, I had my office in Manhattan and I lived in the suburbs. My home had an unlisted telephone number and I was determined that my personal life would be completely separate from my professional life. Other than seeing my board certification certificate on my office wall, it would take a great deal of effort for a patient to check out my credentials or be able know where I went to school and was trained. My office phone number was listed in the Yellow Pages but no psychiatrist that I knew took out a box, ad. On the very rare occasion when a patient came to me because he or she looked me up in the Yellow Pages, it was because they were socially isolated or had some type of related psychopathology. Referrals to me almost always came to me via mental health colleagues, physicians, patients or through my contacts at the medical school where I was on the faculty.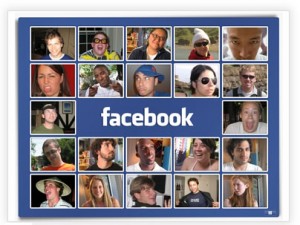 Fast forward to the present. A few years ago I set up a new private practice in California where I have relocated. Patients are still referred by the usual sources but in addition the Internet has made it a whole new ballgame. Finding doctors on the Internet has become a common practice. I have a professional website and it is not unusual for people to find me through several Internet sources. They have reviewed my web site and also googled me. They are aware of books and papers that I have written. They have seen my Facebook page. They may have even read my movie review blog. Having an unlisted personal phone number is not necessary since I have had a home office for more than 20 years, originally in Scarsdale New York and now in Woodland Hills, California. It doesn't take much skill to locate my home address or even my email. People can check my credentials online and find out if complaints have been made against me and even make comments about me online. They probably can find out more about my family members than I know. Why would they want to do that and in fact why was I trying to be anonymous in the first place?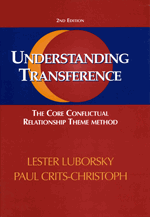 There are a couple of reasons why a psychiatrist might want conceal his or her private life , particularly one that does psychoanalytic or psychodynamic therapy. It is well known that a patient's thoughts and emotional reactions to his or her therapist reflects important psychological insight into themselves. Therefore it is often the goal of a therapist to try to provide a gray or blank screen of themselves in order to make it easier for the patient to project or imagine things about the therapist. This would facilitate the formation of "transference" which is an extremely important part of psychoanalytic and psychodynamic treatment. The more the patient knows about the therapist, the less the transference originates with themselves and the more it is based on reality. While there is no doubt in the validity of this type of thinking, it is also true that just knowing some factual information about the therapist does not eliminate the development of transference. Experienced therapists can help the patient understand the meaning of their curiosity and whatever they have learned from the Internet about the therapist. Just knowing about the therapist's life doesn't mean that you have lost the opportunity to have transference be a vital part of the treatment. The patient's interpretation and emotional reaction of the information that they have learned becomes useful data for treatment.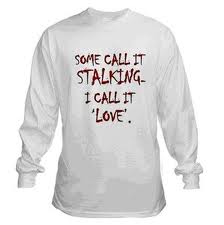 There has always been a concern that a patient might stalk a therapist after finding out where he or she lives or perhaps call or email the therapist  (other than for administrative reasons). This might be precipitated by a strong emotional attachment or perhaps because of delusional ideas. While this may not be prevented in rare situations, it is the task of the therapist to help the patient to understand the boundaries between them and the value of discussing any such tendency in the treatment sessions.
Modern day technology offers much more potential benefits than obstacles to good mental health treatment. Information about the credentials and experience of therapists, education about mental conditions and various forms of therapy as well as information about psychopharmacology are available online. The state of the art now even makes it possible to provide therapy in locations where it hasn't been available via Internet video technology. People who travel a great deal and where it is difficult to commute for regular therapy sessions  may be able to use this modality. There are also many locations where trained therapists are in short supply. I have had some experience with telepsychiatry and I shall blog about it more in the future.