Posted on February 17th, 2010 by Dr. Blumenfield
David Peretz's second novel comes out about nine years after the first one and picks up the story of NYC Police Detective Ross Cortese about 15 months after we last met him.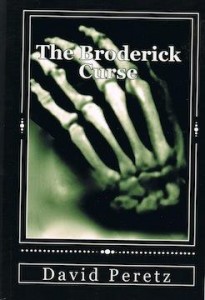 He is now chief of Major Crimes . He is living with his Viennese girl friend Willi whom he met in the first novel.
A skeleton of the driver behind the wheel of a Mercedes found under an iced over pond in the Berkshire becomes a warmed up cold case for Sally McDevitt, Chief of Detectives of the Massachusetts State Police who previously worked for the NYPD and is an old friend of Ross. The identity of the body appears to be the former CEO of a multinational conglomerate in New York City so Sal and Ross team up together on this case, which involves international finance, romance and murder.
Peretz has grown as a mystery writer with this novel. The 324 page soft covered edition which I read has 96 chapters plus a preface and an epilogue. The average chapter is about three and a half pages and some of them are only a single page. This literary device of many brief chapters allows the reader to move back and forth to locations on the east coast and Europe and be privy to various events many of which are taking place simultaneously. The author combines this approach with a technique of frequently sharing the character's inner thoughts as well as the words he or she utters. This adds up to a fast moving story line but with a  rich development of the characters.
The author's knowledge of psychiatry is brought into play in several ways in this book. Not only were there complicated characters who were anxious and depressed at various times but some of them spoke of their dreams. There was also an important person who had been a high functioning secretary or a key assistant in today's parlance. Due to a series of events she became a bag lady living in the streets and appeared to have a speech pattern indicating a thought disorder of a major psychiatric disorder. She then began to show a flight into mental health all related to the plot of the story. Another important character in the story had a consultation with a psychiatrist. This encounter included issues of countertransference and even hypnosis. Needless to say there were also some complicated interpersonal issues.
The author also appeared to have good insight into how smart detectives think and work. He was able to weave their approach to the case at hand with their personal lives. Similarly suspects and the other people that we met in the story came to life as real people. This was topped off this with good pacing which turned into a page turner at the end of the book complete with suspense and unpredictability. He has put himself into the major leagues of detective novels . If Dr. Peretz decides to spend more time away from behind the couch in order to turn out a few more of these novels, I think he should find a ready and grateful audience.
Take Five with the Author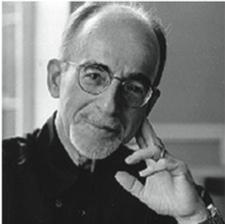 The following are five questions which the author was kind enough to answer for me and I would like to share with you.
Q-  How did you decide to write detective novels?
In the early 1990's, I wrote a pilot for a television series, "Dan Bruce", based on the exploits of    colleague and dear friend, the late Bruce Danto, M.D.  (Fullerton, CA). Bruce was a forensic psychiatrist.  The teleplay was optioned twice, but not produced.  When I read about the rise of neo-Nazism in Germany and Austria, as someone who had come of age during World War II, with my mother's family perishing in the Holocaust, I said to my wife, "I've got to do something about this." I wrote a screenplay, "A Legacy of Vienna" which was not sold. My wife suggested that I write it as a novel, and it became  "The Mosel Legacy."

Q- Do you research the subject matter of your books and if so , how do you go about doing this?
I did library research on Vienna and the rise of Nazism. After completing the   novel, we visited Vienna and I checked out the accuracy of locations. (This refers to his first novel The Mosel Legacy previously reviewed in this blog.-MB)
Q- In your second novel The Broderick Curse you appear to bring in  your psychiatric background ie dreams, visit to a psychiatrist and even hypnosis. Do you plan to do more of this in future novels?
My psychiatric background helps me to develop character and conflict.  I'm currently working on the third in the series of Ross Cortese novels titled "Revenge." There will be a psychiatrist consultant brought in by the Major Case squad.

Q- One of the characters in The Broderick Curse is shown to have been a high functioning secretary who then becomes a bag lady with examples of thought disorders but yet this change seems to have occurred because of circumstances in her life rather than her being schizophrenic. Would you care to comment if you meant for this character to have a specific major psychiatric disorder such as schizophrenia?
I did not mean for Helen to suffer from schizophrenia; if anything,  depression and paranoid fantasies.

Q- Will you be devoting more time to producing more novels in a shorter period of time and will they continue to follow your NYC detective?
I practice full-time (Monday-Thursday)–  and write on the weekends, aiming for about fifteen hours between Friday and Sunday ( see also question #3)