Posted on December 16th, 2009 by Dr. Blumenfield
Rock and Roll with A California Earthquake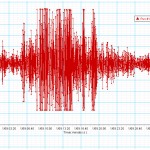 About a year ago my wife and I relocated from New York to Southern California. After many months of remodeling our new home , building a home office and setting up my practice I thought we were  settled and I  was now a Californian. Then I experienced my first earthquake. It was a relatively mild one I am told. But for 15-20 seconds it was a little rock and roll in our new house. We had lived in San Francisco many years ago during my internship but I had forgotten what these shakes feel like and how helpless you actually are during these occasions.
Sorry Your Insurance Won't Pay For Extra Medication

So not surprisingly, I was mobilized to action as people often are when they experience an episode of helplessness. I ran out and  bought flashlights , a crankable radio, picked up a months supply of water and a first aid kit. I even bought "museum putty"  a product I never heard of before which fastens objects on bookcases and shelves to prevent damage during a shake.  Then I went to my local pharmacy to be sure we had at least an extra  month supply of our prescription medications for our emergency kit.  By this I mean an extra month that would be in place even if the usual month supply or 90 day supply was running down. My pharmacist says sorry you are not authorized for such . Well of course I could get my physician to write it for me or being a licensed physician I could write the prescription myself. However the pharmacist informed me, of what I should have realized, that even if I had a prescription for an emergency supply of medication, my insurance prescription coverage wouldn't pay for it. The same rules apply to online purchases.
People Can Run Out of Medication  During A Disaster
I am not a newcomer to the study  of disasters. I  had served on the Dimensions of Disasters Committee of the American Psychiatric Association.  For the past several years I have taught a course for psychiatrists at the annual meeting of the American Psychiatric Association  with a New Jersey psychiatrist Dr. Joe Napoli . I also edited a book in this area with Dr. Bob Ursano Chair of the Department of Psychiatry of the Uniformed Services School of Medicine . We taught the participants of our course about the common knowledge among disaster experts that the most frequently dispensed medication to people in the aftermath of a disaster is not a tranquilizer or a sleep medication but rather prescriptions for the everyday medications, which they take and now no longer have access to or have run out of them.
Just recently I read the position statement of the American Association for Geriatric Psychiatry about Disaster Preparedness  sent to me by Dr. Morty Potash, a psychiatrist from New Orleans . In it was mentioned the fact that during Hurricane  Katrina  more than 56% of the persons who went to the Astrodome for shelter, 5,846 persons, were older than  65 year of age. Similarly, access to needed prescription medications represented a significant problem. Obviously, it can also be a problem for people of every age. Furthermore, the most common visits to Houston  Texas Emergency Rooms by people displaced by Katrina were for refills of existing medications suggesting that the usual resources for refills were absent. It stands to reason that there is a possibility of medical offices  being made unavailable by the disaster, physician and staff being injured or predisposed caring for other victims.
A Reserve Supply of Medication is Needed
Patients will need to have at least a month supply of their medications. We are talking about  the common heart medications, blood pressure medications, thyroid , insulin and other hormonal treatment ,
antibiotics, medication for prostate and urinary  problems as well as cancer therapies and many less common types of treatment
Psychiatric patients will need access to their medications of course. Patients taking medication for panic disorder would be likely to have an exacerbation of attacks should they run out of medication and certainly the stress of an emergency situation would make this even more likely. Patients taking medication to stabilize a mood condition such as one of the bipolar mood disorders could decompensate as could a person with schizophrenia who no longer has access to antipsychotic medication . While it can take a few weeks, depression can reoccur after cessation of antidepressants.  The result of the return of serious depressive symptoms can be suicidal behavior . Research demonstrated that psychiatric medication among Manhattan residents following the World Trade Center Disaster increased.
As I mentioned, many people do get a 90 day supply of medication and may even have a prescription for three renewals .The ability of physicians to write prescriptions is regulated by the states with federal laws governing certain type of controlled medications. There may be some variations in different parts of the country . It appears to me that most states will not allow a full month supply of medication to be held on a continued basis ( with rotation if meds become outdated.) Also most if not all  insurance  plans do not allow or will not pay for  a renewal until a short time before the drugs run out which means that you can't guarantee that you can put away a supply of medications for emergency planning.
It would seem logical that a physician should have the ability to write a prescription for an extra month supply of medication and provide instructions for rotations of the drug if there is concern about it being outdated. It also seems appropriate that insurance companies should pay for this extra supply of medication even though in most cases it won't be used and will just be out there being rotated. ( I am sure the pharmaceutical companies won't mind this situation.)
There Can Be Exceptions
It also is true that under some circumstances a physician may not want the patient to have more than a limited supply of a particular drug. This could be because the effects need to be evaluated before more meds are prescribed or perhaps because the physician may be concerned about potential addiction problems or even suicidal tendencies. In such situations the physician  properly might not write a prescription for extra medication  even if he or she were authorized to do so.
Can We Change the Regulations and Laws?
As a recent Past Speaker and therefore a member of the Assembly of the American Psychiatric Association I co-authored with several other psychiatrist including Dr. Napoli, mentioned above and Dr. Arshad Hussain from  Missouri who is  past Chair of the APA Committee on Dimensions of Disaster, a resolution to have the American Psychiatric Association to investigate this situation and advocate with other groups such the American Medical Association on the national level and State Medical Associations on the local level  so legislative regulations are altered to facilitate this aspect of disaster planning. This was approved by the Assembly in November in Washington D.C and I am hopeful that this organization will take up the advocacy with other interested parties mentioned above as well as with government agencies and.  insurance companies. I also spoke with my California State Assemblyman ( who happens to be my son ) who will look into this issue further in my state. These types of changes don't occur quickly or easily.
Can You Survey Your Local Situation  ?
Although this weekly blog has only been up for a little more than two months we know that we are read in many states throughout the US as well as many countries. Can those of you who are i
interested in this issue check it out and determine if the average person can get an extra supply of medication for emergency preparedness where you live and would most insurance companies pay for it? Please send a comment on your findings to this blog ( below ). We will put it on within 12-24 hours. Perhaps we can get the data that will motivate those who make the laws and regulations. The power of the Internet can also help us get such information to the people who can make differences on  this issue both in the US and elsewhere. Lives could even be saved in the next disaster event.
Your Comments and Data on this Topic is Welcome